The Great American Girl Robbery (1979)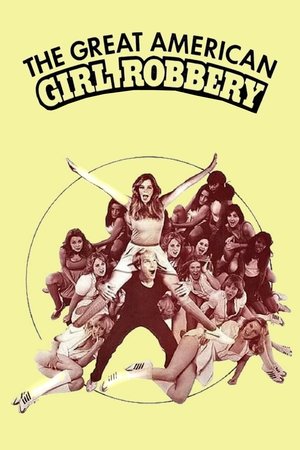 The Great American Girl Robbery
Overview
A busload containing three cheerleading teams from three different schools who are heading to compete against each other is hijacked by terrorists and the girls are kidnapped.
Cast
Kristine DeBell
Jason Williams
Wyatt Johnson

Marilyn Joi
Lenka Novak
Leon Isaac Kennedy
Crew
Chuck Russell
Bill Osco
Jason Williams
Jason Williams
Also known as: A.G.R. – The Great American Girl Robbery, Bus 17 Is Missing, Cheerleader's Naughty Weekend, Cheerleaders' Wild Weekend,
Description: A bus-load of cheerleaders is hijacked and held for a $2 million ransom. After several comic and arousing interactions, eventually, the girls are forced by their captors to participate in a topless "beauty pageant" in which they must pose before their captor-"judges" in nothing but their underwear.