Tarzan-X: Shame of Jane (1994)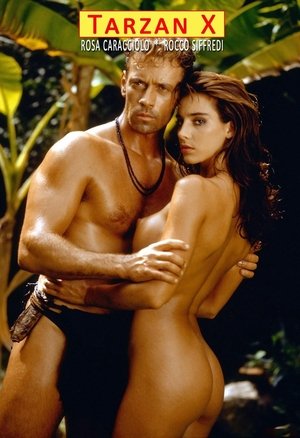 Tarzan-X: Shame of Jane
Overview
When Jane discovers the Ape man, she sets the course for an erotic adventure that will take the couple from the jungle back to civilization.
Cast

Rocco Siffredi

Rosa Caracciolo

Nikita Gross
Lulu David

Tunde
Élodie Delage
Regina Sipos

Jack Gatteau
Crew
Joe D'Amato
Joe D'Amato
Joe D'Amato
Also known as: Jungla proibita: La leggenda sex di Tarzan, Avventure erotiche nella giungla, Jane: The Sexual Adventures of a Jungle Girl, Jungle Heat, Tarzan, Tarzan – Shame of Jane, Tarzan X, Tarzan: Jane'in utanci, Tharzan, Tharzan: La vera storia del figlio della giungla
Description: Jane and her friends are in Africa. When Jane gets lost in the woods and vanishes, she wakes up at the foot of the ape-man. One thing leads to another, apeman explores Madame and she does a little exploring herself to their mutual enjoyment. Turns out the ape man's real name is John, and he is the son of an aristocrat who was lost in the woods 20 years earlier. John consoled himself by overthrowing everything that moves to the delight of the ladies.
Review: Couples will enjoy this, especially the finale!…. The delicious finale between Rosa and Tarzan is one of the great love scenes of adult movies. Erotic, provocative, sensual, visually pleasing. The camera angle and the position of the couple put you in a unique viewing location, so you won't miss any of the pleasurable encounters. This adult movie not only has great sex but also a storyline and very attractive actors and actresses, enjoying what they do best.