Return of the Secret Society (1968)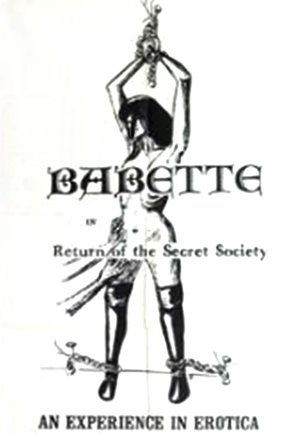 Return of the Secret Society
Overview
Babette and her sexual exploits, narrating her Emmanuelle-style lustful encounters in the big city. Babette needs cash, contacts a photographer, and enters a new society where she satisfies her carnal desires. Soon, as her lesbian awakening flourishes, Babette will meet the "daughters of lesbos" and the rest is history.
Cast

Uta Erickson
Jackie Richards

Maria Lease
Also known as: Babette
Description: Sexy Babette is involved in New York City's underground sex business–photos, phone sex, go-go dancing, orgies, Babette will do pretty much anything with pretty much anyone if there's enough money in it and thrills to be had.