Every Woman Has a Fantasy 2 (1985)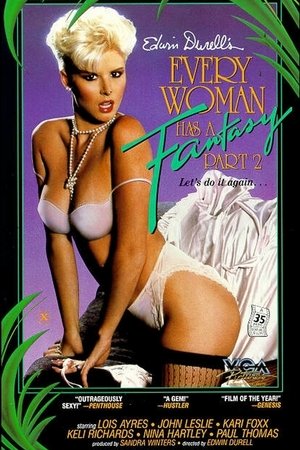 Every Woman Has a Fantasy 2
Overview
This film is a series of short stories that offers viewers first rate situational erotica where each one begins with a stimulation of the imagination and culminates in the pleasures of the eyesight, and in between lays out a story that does not drag on nor jumps right into the physical pleasures.
Cast

Lois Ayres
John Leslie

Keli Richards

Kari Foxx

Nina Hartley

Paul Thomas
Also known as: Every Woman Has a Fantasy, Part 2
Description: As a TV actor, Ben gets plenty of "rehearsal time" playing characters for Teri's wicked delights. But when another couple joins in on the excitement, a whole new world of sexual possibilities is laid bare for the ever-experimental Teri.