Homework (1982)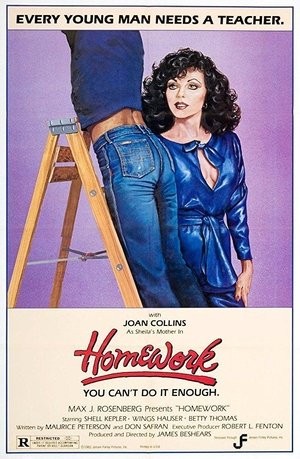 Homework
Overview
A teenager sees the school psychologist and his girlfriend's mother about his problem.
Cast

Joan Collins
Lee Purcell
Carrie Snodgress

Wings Hauser

Newell Alexander
Mel Welles

Betty Thomas
Michelle Bauer

Barbara Peckinpaugh
Also known as: Growing Pains, Short People
Description: A good-looking but virginal "rockstar" teen (Morgan) tries to score with some of the local high school girls. But a classmate's mom (Collins) decides to make a man out of him.