Flower and Snake 2 Sketch of Hell (1985)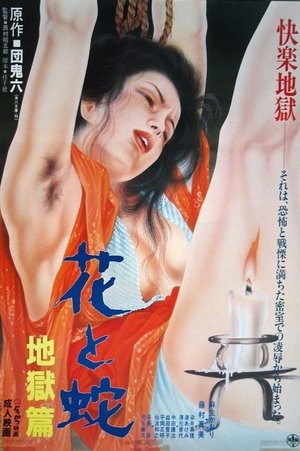 Flower and Snake 2: Sketch of Hell
花と蛇 地獄篇
Overview
Roman Porno from 1985.
Cast
Kaori Asô

Mami Fujimura

Mari Somei

Jouji Nakata

Sei Hiraizumi

Kenji Kodama
Crew

Chiho Katsura
Shōgorō Nishimura
Also known as Hana to hebi: jigoku-hen
Description: Kaori Aso lives in a wealthy family. She cheated her stepmother that she has been kidnapped by somebody. Unfortunately, Aso's accomplice really kidnapped Aso and her stepmother and forced them to play SM games. Aso's driver tried to rescue them, however.