Mata Hari (1985)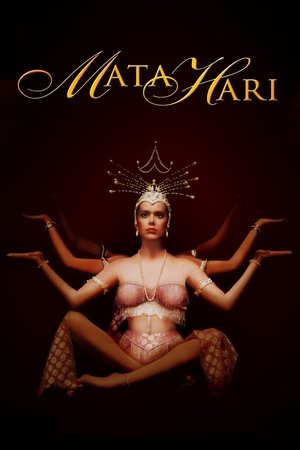 Mata Hari
Overview
Based loosely on the real-life story of the World War I spy. The exotic dancer uses her contacts in European high society, along with her seductive charm, to collect military secrets during the war. She successfully plays both sides against each other until at last her deceptions catch up with her.
Cast

Sylvia Kristel

Christopher Cazenove

Oliver Tobias
Gaye Brown
Gottfried John
Vernon Dobtcheff
Anthony Newlands

Malcolm Terris
Tutte Lemkow
Crew

Menahem Golan

Yoram Globus

David Gurfinkel
Curtis Harrington
Mata Hari is a beautiful Dutch-born dancer, working in Paris. It is August 1914 and war between France and Germany seems imminent. However, she accepts an invitation to travel to Berlin as part of a show. On the train, she meets a young German army officer but any thoughts of romance are cut short when a French agent is murdered on the train, while in her company. She is arrested in Germany but freed when the German officer intervenes. While in Germany war breaks out and she is recruited by German Intelligence to spy on France.