Insatiable Wives (2000)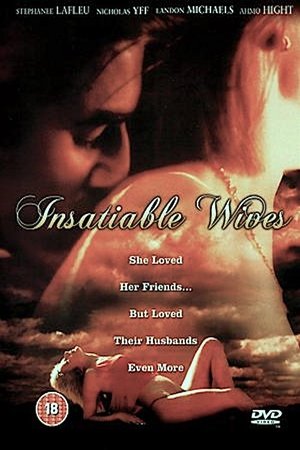 Insatiable Wives
Overview
Donna is is unsatisfied with her sex life and jealous of her friends' husbands. One night she wishes to have their life and wakes up the next morning to find that she has magically swapped places with them.
Cast
Michael Meyer

Lori Morrissey
Also known as:  Animal Attraction, Unersättlich
Description: Donna is unfulfilled. In an unsatisfying marriage, Donna finds herself fantasizing about her sultry friends' lovers. But for Donna, fantasy and forbidden desires are about to be reawakened. Each morning, Donna will find herself in the arms of a new lover, while her sexy friends seduce her husband in more ways than one. The art of seduction is animalistic. In a world obsessed with attraction and pleasure, Donna will experience her deepest desires and soon discover what you desire most, you cannot resist. Experience it for yourself.