Female Vampire (1973)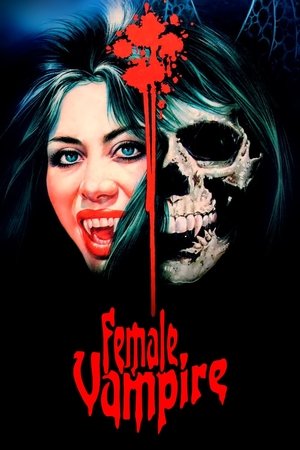 Female Vampire
La Comtesse noire
Overview
Countess Irina of Karlstein resides quietly in a hotel on the island of Madeira, where she sustains her immortality by feeding on the life essence of men and women. When new victims are found fatally drained of potency, forensic scientist Dr. Roberts consults his colleague, Dr. Orloff, who confirms that a vampire is responsible. Meanwhile, Irina is confronted by a poet who believes he is destined to become her lover and join her among the immortals!
Cast

Lina Romay

Jack Taylor

Alice Arno
Monica Swinn

Jesús Franco
Jean-Pierre Bouyxou
Crew

Jesús Franco

Jesús Franco

Jesús Franco

Jesús Franco
Also known as: La comtesse noire, The Last Thrill, Erotic Kill
Description: In the Madeira Island, the mute Countess Irina Karlstein is the last descendant of the evil Karlstein vampire family. She lives with her also mute servant and seems to be nymphomaniac, seeking for sex most of the time without satisfaction. Irina likes oral sex with men and women to suck off not only semen, but apparently also blood, killing her male and female lovers.