The Other Side of Julie (1978)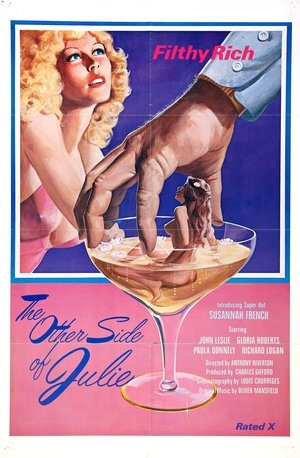 The Other Side of Julie
Overview
Julie's husband Mike has an extraordinary lifestyle - a white Rolls-Royce Corniche convertible, a large business, a magnificent home, and a side line that Julie knows nothing about. He selects lovely young women at random, and makes the following proposition: he will supply the financial backing for a new business partnership and in return the girls supply him with a share of the profits and unlimited sex! When Julie finally discovers Mike's sham, she turns the tables and takes over.
Cast
John Leslie

Kristine Heller
Joey Silvera
Lori Blue
Crew

Gary Graver
Also known as: Julie: un corpo da amare
Description: A man leads a double life. During the day he's a typical suburban husband, with a good job, nice house and great family. By night e'sd a male prostitute, servicing rich women. His life takes a wrong turn, however, when one of his "clients" turns out to be his wife's aunt.