The Cult (1971)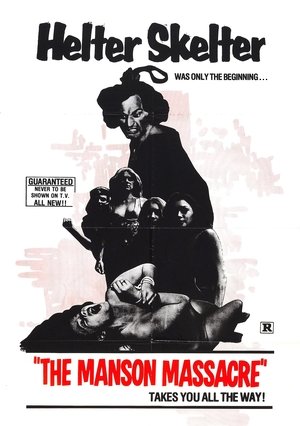 The Manson Massacre
Overview
A monk-robed Manson-like cult leader who lives in a coffin, is transported around in a black hearse. At times he gets sadistic with his girl followers. Ivor, the cult leader , is taking in various young woman and seducing them before sending them out to do his evil acts. We also get to see flashbacks of the early Cult family and the start of his madness.
Cast
Uschi Digard
Candice Roman
Also known as: The Manson Massacre, House of Bondage, Die Töchter des Satans, Töchter des Satans, Together Girls
Description: One of the first, and one of the more crassly exploitative ultra-rare, trashy sexploitation piece – another of those 'true story of Manson' pieces,. Here, our Manson is a monk-robed nut who lies down in a coffin, is transported around in a black hearse, and likes to whip his bitches whenever they step out of line (this is often – they like being whipped by him!). In tacky black-and-white set-pieces, he frequently cuts to flashbacks to what made him the monster he is today – this nightmarish existence includes forced incest with his mother (his mother is Uschi Digard, so I guess I could live with that!), a spot of tossed-salad in prison, spanking, and other lurid abuse.