Sin Sisters (2003)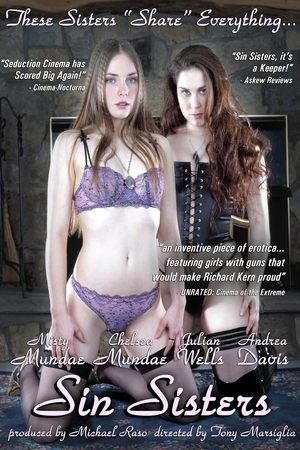 Sin Sisters
Overview
When a classmate is accidentally killed, real-life sisters Misty and Chelsea Mundae have to work together to try and hide the body. At a remote cabin in the hills they encounter Juli, who tests their loyalty.
Cast

Erin Brown

Chelsea Mundae

Julian Wells
Crew
Michael L. Raso
Also known as: Wicked Sister, Seduction Cinema's Sisters
Description: Sisters Cynthia and Morgana (real-life sisters Misty Mundae and Chelsea Mundae) share a tense love/hate relationship that has reached its breaking point. Cynthia is sexually promiscuous, crass and flamboyant, Morgana – quiet and repressed. The accidental murder of a young woman (Andrea Davis) sends them on a panic-stricken journey with the dead body stuffed in the trunk.