Scandal in the Family (1975)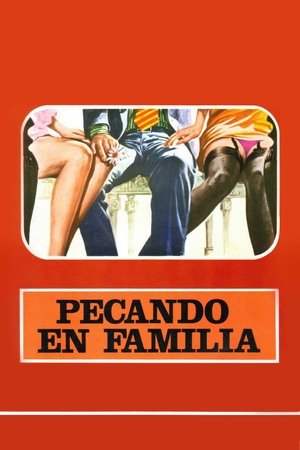 Scandal in the Family
Peccati in famiglia
Overview
The industrialist Carlo arrives at his villa in the Piacenza area to spend his holidays with his wife Piera and his daughter Francesca. They will soon be joined by their nephew Milo who will woo and seduce all the women of villa including the busty cook Doris lover of uncle Carlo.
Cast

Michele Placido

Simonetta Stefanelli
Jenny Tamburi
Juliette Mayniel
Gastone Pescucci
Corrado Olmi

Edy Williams
Renzo Montagnani

Laura De Marchi

Rosita Torosh

Lorenzo Piani
Anna Maria Rizzoli
Crew

Carlo Romano
Also known as: Peccati in famiglia, Sins Within the Family
Description: Milo is desperate for a share of the flourishing family business. Having failed to impress his uncle with his business acumen he then tries to impress his aunt by making love to her. She falls madly in love with him until she finds him in bed with his daughter. Milo is quickly sent away with a check. The uncle tries to outdo Milo and dies from overdoing it, leaving Milo with the money, the business and three women to please him every night.