Os Violentadores de Meninas Virgens (1983)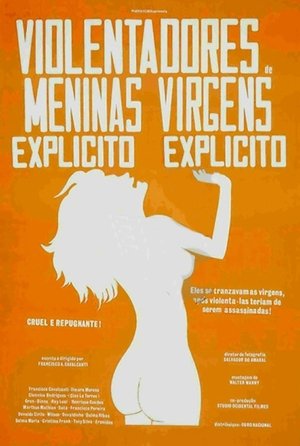 The Abusers of Virgin Girls
Os Violentadores de Meninas Virgens
Overview
In São Paulo, the gang of the former pimp Marcus abducts another virgin woman late night. They trade the virgin girls with three wealthy sick old men that pay a little fortune to deflower the girls. Then the gang of sex maniacs kills the women and dumps their bodies in the backwoods. The police know that the gang has abducted sixteen women and they have already found ten bodies, but they do not have any lead to find the criminals...
Cast
Ruy Leal
Marthus Mathias

Satã
Also known as:  Rapists of Virgin Girls
Description:  A group of wealthy men hire pimp to provide them with virgin girls to rape. they proceed to kill them. One innocent man gets involved when he identifies one of the kidnapers and all hell breaks loose!