An Amorous Woman of Tang Dynasty (1984)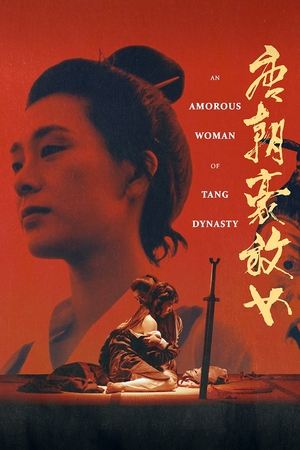 An Amorous Woman of Tang Dynasty
唐朝豪放女
Overview
Taoist priestess Yu Hsuan-chi longs for the sort of earthy experience that a woman born to her lofty station is not expected -- or desired -- to have. While putting in an appearance with society's elite, she carries on a passionate affair with an itinerate swordsman named Tsui Po-hou. With both Hsuan-chi and Po-hou fighting against the tedium and hide-bound conventions of Chinese society, the two seem like a perfect match. Yet the ever restless Po-hou soon leaves her and continues on his travels. Hsuan-chi develops a reputation as an amoral libertine, partially because she is having sex with her maid Lu Chiao. After Po-hou returns and leaves her again, Hsuan-chi learns that Lu Chiao is pregnant but she refuses to divulge the name of the father. Hsuan-chi's reaction ultimately results in tragedy.
Cast
Pat Ha

Alex Man

Chang Kuo-Chu

Ku Feng

Wang Lai
Wong Shu-Tong

Wai Gei-Shun
Cheng Kwun-Min

Chiu Man-Yan

Hui Ying-Ying

Hon Kong

Ngai Tim-Choi
Crew
Mona Fong

Eddie Fong

Eddie Fong
Jim Sam Sing-Tak
Also known as: Tong chiu ho fong nui
Description: The story concerns one Yu Yuan-gi (Patricia Ha), a young lady renowned for her scholarship who has chosen to become a Taoist priestess in order to keep her independence and avoid becoming just another wife or mistress to a minor official. She's a very strong character as the film begins, aware of what she wants out of life and secure in her position as a famous scholar. Life in a monastic order doesn't really fit with Yu's insatiable taste for liasons and the world outside her place in society, however; while she associates with the upper classes in her role of the celebrated poetess, she spends her time in the arms of a rough-hewn wandering swordsman (Alex Man Chi-Leung). She also carries on a relationship with her maid, Lu Chiao (Lin Kai-lin), something that's seen as even more scandalous by her order and the world at large. As the film progresses, Yu Yuan-gi makes even more amoral decisions, and her world begins to spin out of control.