I Am Frigid… Why? (1972)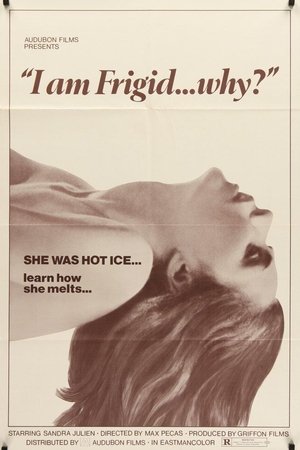 I Am Frigid...Why?
Je suis frigide... pourquoi?
Overview
Sultry Sandra Julien stars as a teenage virgin who is traumatized after being raped by her 2 "friends", a young man and his sister, leaving her with no interest in sex. Discouraged, she embarks on a journey of sexual awakening in hopes of curing herself.
Cast

Sandra Julien
Marie-Georges Pascal

Virginie Vignon
Arlette Poirier
Joëlle Coeur
Colette Castel
Laure Moutoussamy
Crew

Roger Michell
The sexy but virginal daughter of the gardener living on a large estate is initiated by force by the owner's incestuous son and daughter. When she embarks on a romance with a theatre director, she finds that the trauma resulting from the event has left her frigid. She then tries orgies and prostitution, until a psychiatrist helps her overcome her problem by confronting her past.