For the Love of Pleasure (1979)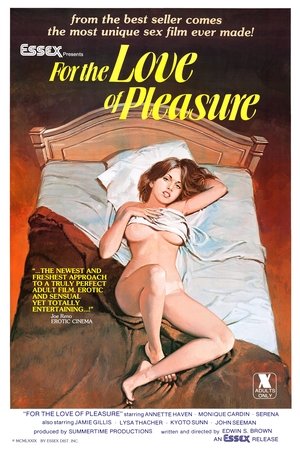 For the Love of Pleasure
Overview
A woman wakes up to catch Simon robbing her bedroom. She points a gun at him and forces him to have sex with her. When her husband returns home, Simon can't help himself from climaxing so she shoots Simon to death. Simon wakes up in the afterlife, where Shiva promises him an endless supply of food and sexual encounters. The afterlife will be one of non-stop pleasures.
Cast

Jamie Gillis
Annette Haven
Monique Cardin
Blair Harris
Sharon Kane

Dorothy LeMay

Susan Nero
John Seeman

Serena
Kyoto Sun

Lysa Thatcher
Crew

João Fernandes
Also known as The Cat Burglar
Description: After he is killed, a crook finds himself in an afterlife of non-stop pleasure.